Your relationship is beautiful. Try to cherish it.
If your relationship is in trouble, the last thing which you should do is let it fall apart. Cutting loose from your relationship without trying your best could potentially rob you of years of happiness and adversely affect your family.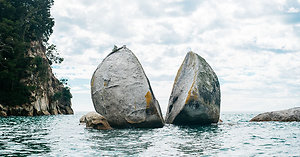 Creative CoupleWork offers you this challenging idea
"When you think it's all over it may have only just begun ..."

From
Sex, Love and the Dangers of Intimacy: A Guide to Passionate Relationships When the Honeymoon is Over
by Nick Duffell and Helena Løvendal, available here.

Whether you're in a crisis and about to walk out ... if there has been an affair ... or things in the bedroom have gone stale ... or if you feel you've become stuck in a rut ... CreativeCoupleWork may be the answer.

Our long experience in relationship therapy and the CreativeCoupleWork context has the potential to help you rediscover the spark and connection of when you first met – but at a different, more mature level.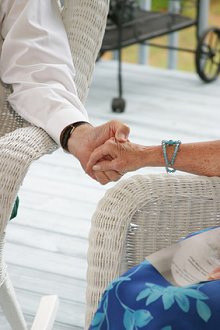 A new way of looking at relationships
Many couple counsellors will feed you the same old line about communication and equal partnership, based on the assumption that your relationship lacks communication or that your interaction has become stale or one-sided. Whilst there is nothing wrong with addressing such issues, we have encountered many couple situations where such an approach doesn't get to grips with the real problems.

CreativeCoupleWork aims to take you deeper. As well as highlighting the pragmatic expression of problems, including the difference between the sexes that can lead to conflict and specialist areas like blended families and sexuality, CreativeCoupleWorker therapists focus on the subconscious roots of relationship difficulties.

Such an approach aims to help you understand and monitor the way you and your partner have been interacting and provide you with a glimpse of a new path.
Innovative relationship therapy
If your relationship is in a difficult place we're not just going to give you the usual speech about communication and being nice to each other – we're here to support and guide you to find a way to transform your relationship.

We offer dedicated private sessions with the intention of making a real difference. An initial assessment session is the fastest route to getting to the bottom of your personal and private issues. Write to us (use the contact form at the top of the page right) if you would like to organise an assessment or contact one of our therapists from the list below.

We understand that different couples need different solutions, so we offer one-off assessments, ongoing couple therapy and intensive sessions over a course of two days. For those looking to tackle their relationship issues head on and have the will to work on issues Intensive sessions can create radical shifts in a short period of time.
Testimonials
"Your work brings clarity to the male/female issue; it should be a requirement before anyone gets a divorce!"

"I've gained so much and am blown away by the shift in our relationship."

"I have a new feeling of connectedness to men and an acceptance of the differences between us."

"I wish I'd had the opportunity for such a growthful experience many years earlier."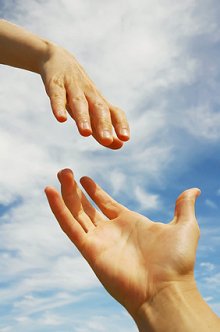 Find a therapist
Here is a list of CreativeCoupleWork therapists whom you may contact to arrange a session or an assessment. Practical details, including fees, are available from each CreativeCoupleWork therapist via their web page or by email. The list is organised by area, but many therapist offer on-line work also.

London, Camden/ Highgate area & Zoom: Nick Duffell
CreativeCoupleWork co-founder and co-author Sex, Love and the Dangers of Intimacy: A Guide to Passionate Relationships When the Honeymoon is Over
Contact by email
Website

SW France: Helena Løvendal
CreativeCoupleWork co-founder and co-author of Sex, Love and the Dangers of Intimacy: A Guide to Passionate Relationships When the Honeymoon is Over
Contact by email
Website

London W14 : Jo Nicholl
Contact by email
Website

London NW6 : Andy Metcalf
Contact by email
Website

Hertfordshire, Bishops Stortford: Karen Brewster
Contact by email
Website

Berkshire, Windsor: Caroline Burr
Contact by email
Website

Kent, Bromley: Jenni Camplin
Contact by email
Website

Sussex, near Horsham, Crawley and Dorking: Arthur & Jenny Dickson
Contact by email
Website

Devon, Exeter & Shaldon: Sharon Kirby
Website

Scotland, near Edinburgh: Sandra & Richard Knight
Website

Germany, near Nuremberg: Ingo Vauk
Contact by email
Website

Norway, Oslo: Nina Ringnes
Contact by email
Website

Norway, Oslo Drammen: Aase-Merethe Hegg & Oystein Simmenes
Website
Contact by email

Norway, Stavanger: Monica & Sten Johnsen
Website

Norway, Oslo: Ingeborg Reber and Jorn Matre Liebezeit
Contact by email
Website